Kisangas plants are manufactured using high quality durable fabric with 10 years of warranty on material.
Kisangas is a modern technology which helps farmers to make smooth transition towards sustainable farming.
What is Kisangas Plant?
It is modern a modern biogas plant designed especially for farmers. Kisangas tanks are manufactured using high quality durable fabric. Kisangas plants are designed as per specific requirement of farmers.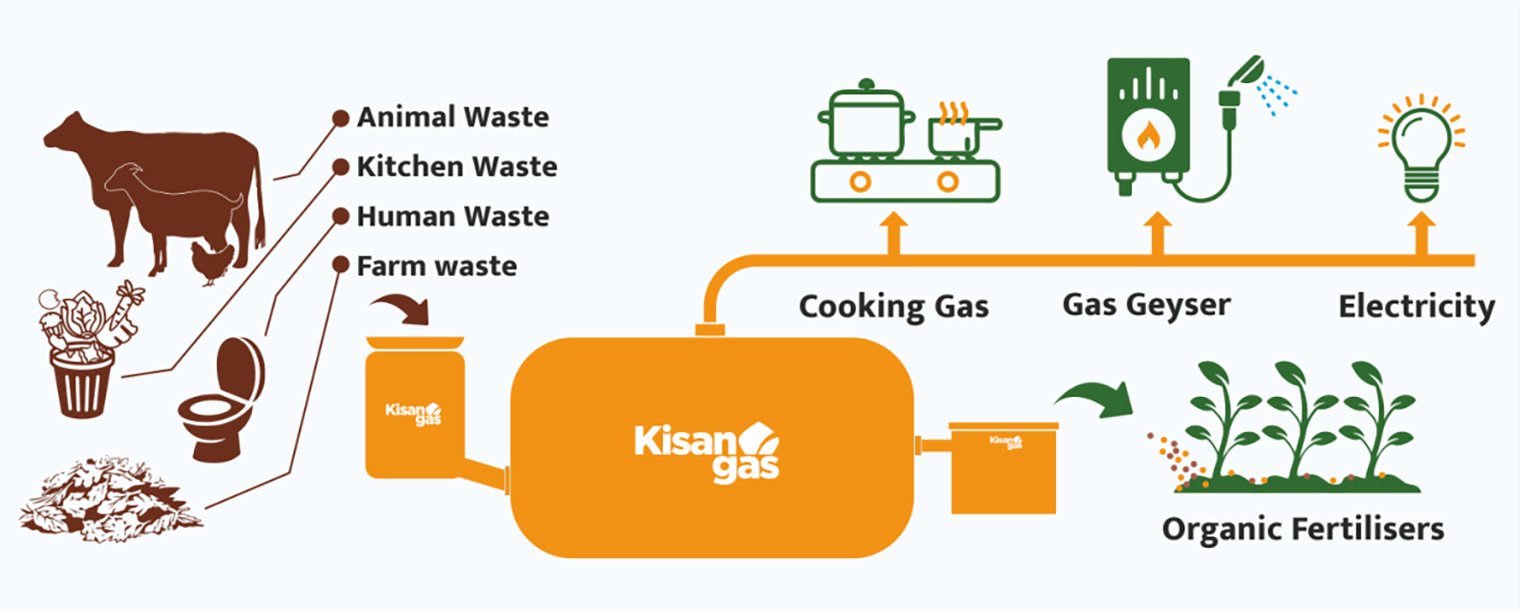 Features of Kisangas Plant
Long Lasting Plant Material
No need of any type of construction for his plant
Cattle dung is normally underutilized resource which often lies piled up. This loose potential energy in cow dung and also causes sanitization issues. Kisangas is modern but still affordable biogas technology which helps to convert cattle dung in to high volume methane. This is clean form of fuel. Thus Kisangas in a way makes farmers self-reliant for fuel. The organic slurry generated from Kisangas is an excellent bio fertilizer. By using this slurry farmers reduces dependence on costly chemical fertilizers.
Kisangas plants are useful for
Small and medium size Farmers
Dairy Farmers
Poultry Farms
Community biogas plants
Application of Kisangas
Use for cooking
Use for heating water
Electricity generation
Cold storage for vegetables
Organic fertilizer in the form of slurry
About Us
Kisangas is a product developed by Cleanergy Tech Solution Pvt Ltd. Cleanergy Tech Solutions was founded in 2016. Our aim is to provide sustainable organic waste management solutions. Our mission is to empower people to utilize waste as a commodity.
To know more about Cleanergy